Regular price
Sale price
$19.50 USD
Unit price
per
Product Description

A caffeine-free organic tea of cleansing Ayurvedic herbs and vitalizing spices. This herbal blend, composed of cleansing lemongrass, spicy, immune system boosting ginger and stimulating peppermint, brightens our day with a sunny injection of life-force energy.
Directions

["

2 ½ tsp for 250 ml at 100° C / 212° F
1st infusion 4 Minutes
2nd infusion 4 Minutes


","

Lemon grass, ginger, liquorice root, citrus peels, peppermint, pepper. Certified organic.

60 g.

"]

", "
View full details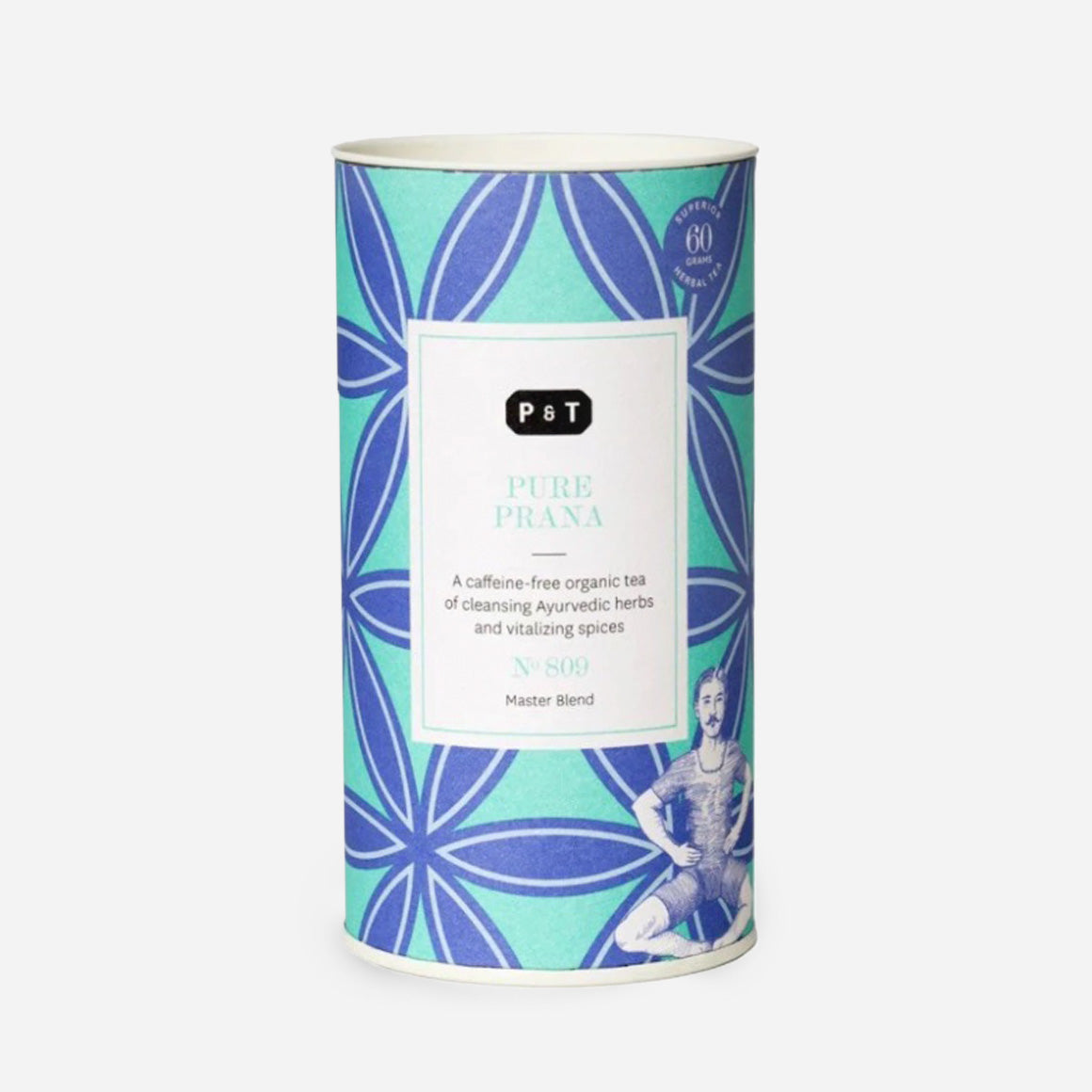 About the Brand
P & T is a purveyor of fine and rare tea, founded in Berlin in 2011. Since their inception, they have pioneered and promoted a sophisticated and modern tea culture. Drawing from great traditions, P & T wants to create a greater awareness and appreciation of the beauty and benefits of quality, artisanal tea.